March 3, 2018
INTRODUCING: The FloSports Mobile App!
INTRODUCING: The FloSports Mobile App!
Today, FloSports released its brand-new mobile app, enabling fans everywhere to watch live events, access breaking news and articles, and view highlights across its digital sports network. The FloSports iOS app is free to download in the App Store.

The mobile app allows fans to easily swipe between every vertical available on the FloSports network, including basketball, football, wrestling, MMA, track and field, and more. Content includes:
Live events (PRO subscribers only)
News and highlights
Rankings
Original documentaries
"The FloSports app is the most convenient way for fans to experience the entire FloSports network whenever and wherever they want," said Justin Hoyman, FloSports Senior Product Manager, Mobile.  "Fans can set customized preferences for a personalized mobile experience. For die-hard fans who can't get enough live sports, the FloSports app is a one-stop shop for thousands of live events per year."

The launch of the FloSports mobile app follows a series of recent announcements, including a multi-year deal with the Big Ten Network to distribute a minimum of 1,000 non-televised Big Ten Conference events annually. In addition, FloSports features live coverage of more than 200 NCAA Division I men's and women's basketball games on FloHoops.com this season.

FloSports, the innovator in live digital sports and original content, partners with event rights holders and governing bodies to unlock a world of sports coverage that true fans have been waiting for. Through live streaming of premier events, original video programming, and weekly studio shows, FloSports is growing the sports, the events, the athletes and the fans. Current verticals under the FloSports header include basketball, MMA, football, wrestling, track and field, gymnastics and more.

Get the best track & field news straight to your inbox.
Stephanie Bruce Leaves Oiselle, Partners Exclusively With HOKA ONE ONE
© Gregory Fisher-USA TODAY Sports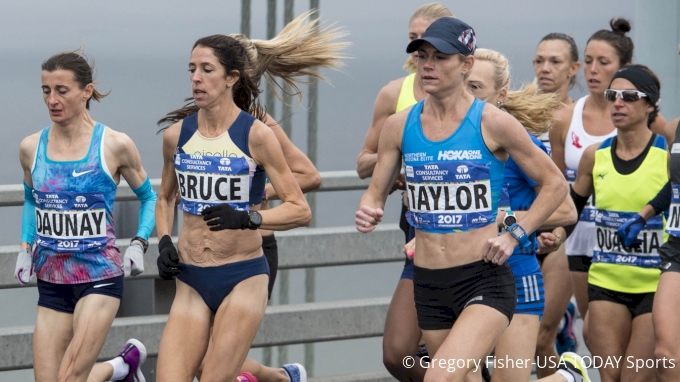 Stephanie Rothstein Bruce will be sponsored solely by HOKA ONE ONE in 2018 after three years representing both HOKA and Oiselle.
Best of 2017: FloTrack's Top Kicks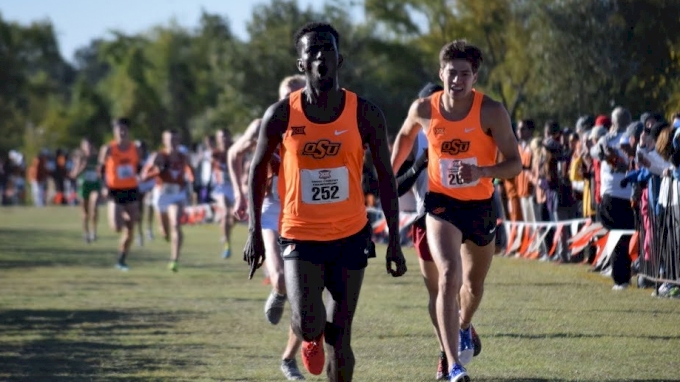 FloTrack counts down 2017's best kicks.
Gabe Grunewald Is The 2017 Game Changer Of The Year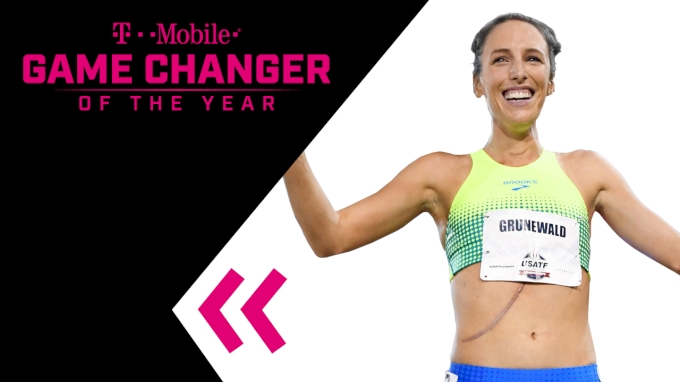 The people have spoken: the 2017 Game Changer of the Year presented by T-Mobile is Gabriele Grunewald.
USATF Announces 2018 Great Edinburgh XC Rosters
Justin Britton
USATF has released the rosters for the 2018 Great Edinburgh XCountry Challenge to be held in Scotland on January 18. Last year, the senior men, junior women and junior men captured team titles, while the senior women tied for second place and the co-ed relay was second.
WATCH: Two BYU Athletes Run 3:43 Downhill Mile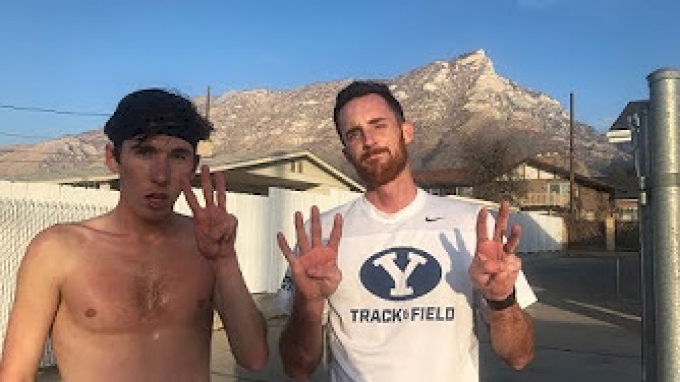 Watch BYU's Jonathan Harper and Chase Horrocks run a 3:43 downhill mile in Utah.
FloTrack Predicts The 500th U.S. Sub-4 Miler
Dave Albo / lane1photos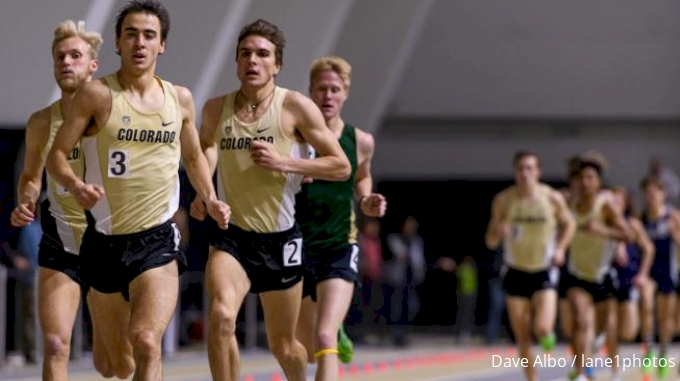 Last week, Donavan Brazier became the 493rd American to break four minutes in the mile. We've seen a total of 68 Americans run sub-four for the first time over the past three years. Therefore, it is very likely that the 500th American to break four minutes will do it during this upcoming indoor season.
The Making Of A Marathoner: U.S. Champion Tim Ritchie
@runSRA_CIM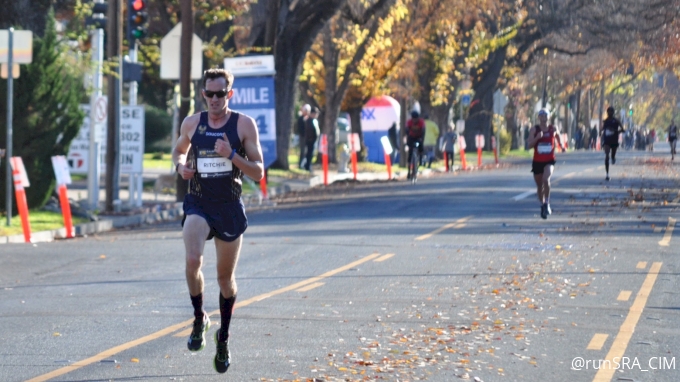 In the summer of 2012, Tim Ritchie was pretty close to hanging up his spikes.
Justin Gatlin Fires Coach Dennis Mitchell Amidst Doping Controversy
Image of Sport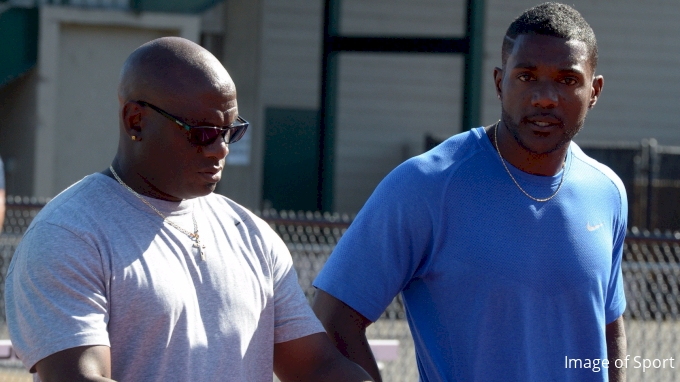 Justin Gatlin, who won the world 100m title at age 35 this summer, has reportedly fired Dennis Mitchell after the coach was implicated in an undercover doping investigation by The Telegraph, a London-based newspaper.
Amanda Gehrich Transfers From Utah To Oregon
utahutes.com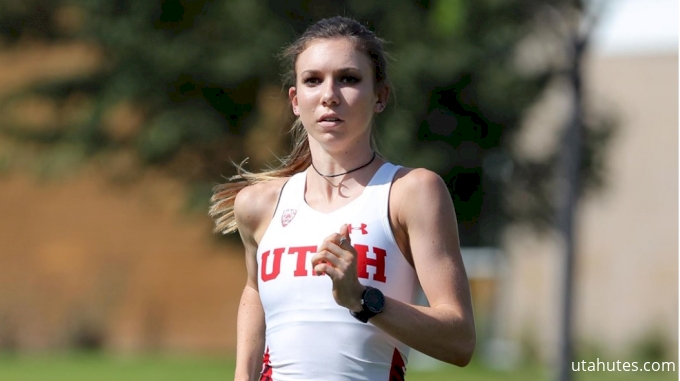 Amanda Gehrich, a two-time California state champion for the 1600m, is transferring within the Pac-12 from the University of Utah to the University of Oregon.
Source
http://flotrack.org/articles/6063478-introducing-the-flosports-mobile-app