March 26, 2018
Mobile App Offers Workouts for People With and Without Disabilities

New App Offers Workouts for Diverse Abilities
Cerebral PalsyFoundation has launched the first mobile, video-based fitness app for people with a diverse range of motor abilities. The CPF Challenge begins March 25 (CP Awareness Day) and will last for three weeks. Each day, users will have access to a new seven-minute daily training session that can be done anywhere, any time. Users can choose from sessions led by NIKE Master Trainer Isabelle Derond, or adapted exercises led by and geared for individuals with varying physical abilities. After the three-week challenge ends, all the exercises will be unlocked so participants can go back and continue training on their own.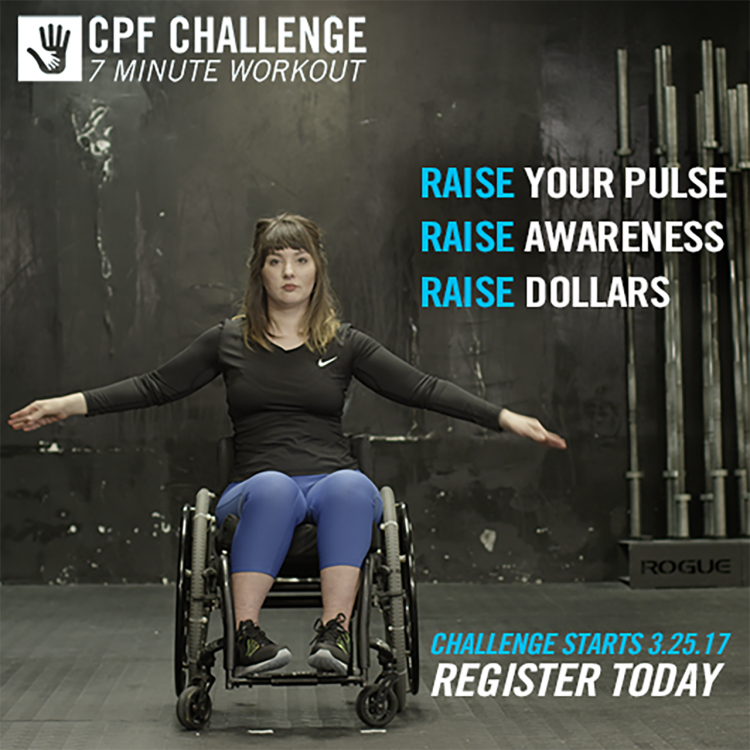 "We designed the CP Challenge for people with a range of varying abilities. People are living healthier lives, and that's true for all people – whether or not they have disabilities. We also wanted something that would not only raise your heart rate but also awareness of CP – and dollars!" said Richard Ellenson, CEO of Cerebral Palsy Foundation. "We are excited to pave the way for increased inclusion for those with different ability levels, and we're excited about how this app will challenge the way people think about disabilities – which is, in fact what our Foundation works at on a daily basis."
The CPF Challenge is available for Apple and Android devices in the United States and other countries and has a $25.00 one-time participation fee. The app also features a fundraising component — participants can invite friends to make pledges or complete the three-week challenge on their behalf. To help users stay on track with the challenge, the CPF Challenge features encouraging fitness and fundraising tips. All proceeds benefit the Cerebral Palsy Foundation, whose mission is dedicated to transforming lives for people with cerebral palsy through research, innovation and collaboration.
Follow:
Real People. Real Stories.
We face disability, disease and mental illness together.