June 23, 2018
Santander to Launch Ripple Enabled Mobile App for Payments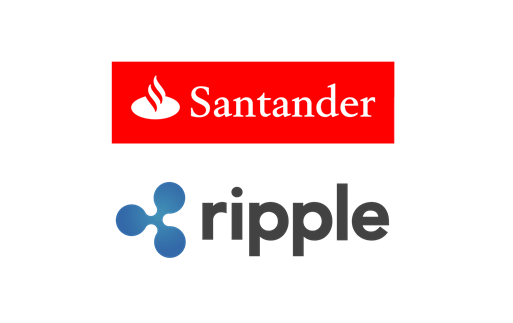 Global banking giant Santander Group is reportedly launching a blockchain-based application for cross-border foreign exchange using xCurrent, Ripple's blockchain technology on 13th April.
This is to be introduced in four countries for now : Spain, the U.K., Brazil and Poland. With that, the group said it expects to introduce the service in additional countries for small businesses in the coming months, and may also extend availability of the product to other financial institutions.
Santander One Pay FX, the first Ripple-enabled mobile app for cross-border payments using xCurrent — is now available to Santander's retail customers in the U.K.
Banco Santander's executive chairman Ana Botin said in a statement,
"From today, customers in the UK can use One Pay to transfer money across Europe and to the US. In Spain, customers can transfer to UK and US, while customers in Brazil and Poland can transfer to the UK," 
Santander Group mentioned that the app is based on Ripple's xCurrent platform, a distributed network designed for instant cross-border transactions. xCurrent does not utlilize XRP, the native cryptocurrency derived from Ripple's blockchain protocol.
Santander has said that the app will enable international payments with merely "3 clicks and 40 seconds" but this is yet to be testified via real payments.
Botin elaborated
"Transfers to Europe can be made on the same day and we are aiming to deliver instant transfers across several markets by the summer. Our goal is to help the thousands of people who use international payments services every day, and we will be adding more currencies and destinations in the coming months."
As more financial institutions like Santander adopt and build upon Ripple solutions, we can bring in more liquidity in global payments.
KryptoMoney.com publishes latest news and updates about Bitcoin, Blockchain Technology ,Cryptocurrencies and upcoming ICO's.
Get Latest Cryptocurrency & Bitcoin News
Like us on Facebook
The post Santander to Launch Ripple Enabled Mobile App for Payments appeared first on Latest Crypto News.